Sku:

81645

Vendor: TechExpress
4-Port USB 2.0 Aluminium Hub
Tax included.
C2G 81645 interface hub 480 Mbit/s Black:

Our aluminum hub conveniently adds four high speed USB 2.0 ports to your desktop or laptop computer. The slim form factor saves space while the port placement and hard-mountable metal base keep the hub in place even when several USB devices are connected. The removable aluminum base can be hard-mounted to your desk. The hub easily slides from that base, and makes it convenient for travel as well.

This hub can be self-powered from the USB port, or utilise an AC power supply adapter (included). Downstream ports have automatic connect and speed detection plus overcurrent protection with auto recovery. Add additional hubs to daisy-chain up to 127 devices; this hub delivers high speed data transfers up to 480 Mbps.

Whether you are downloading or transferring spreadsheets, MP3 files, digital pictures, or video streams, our 4-port hub makes connecting several high speed USB 2.0 devices hassle-free.
View full details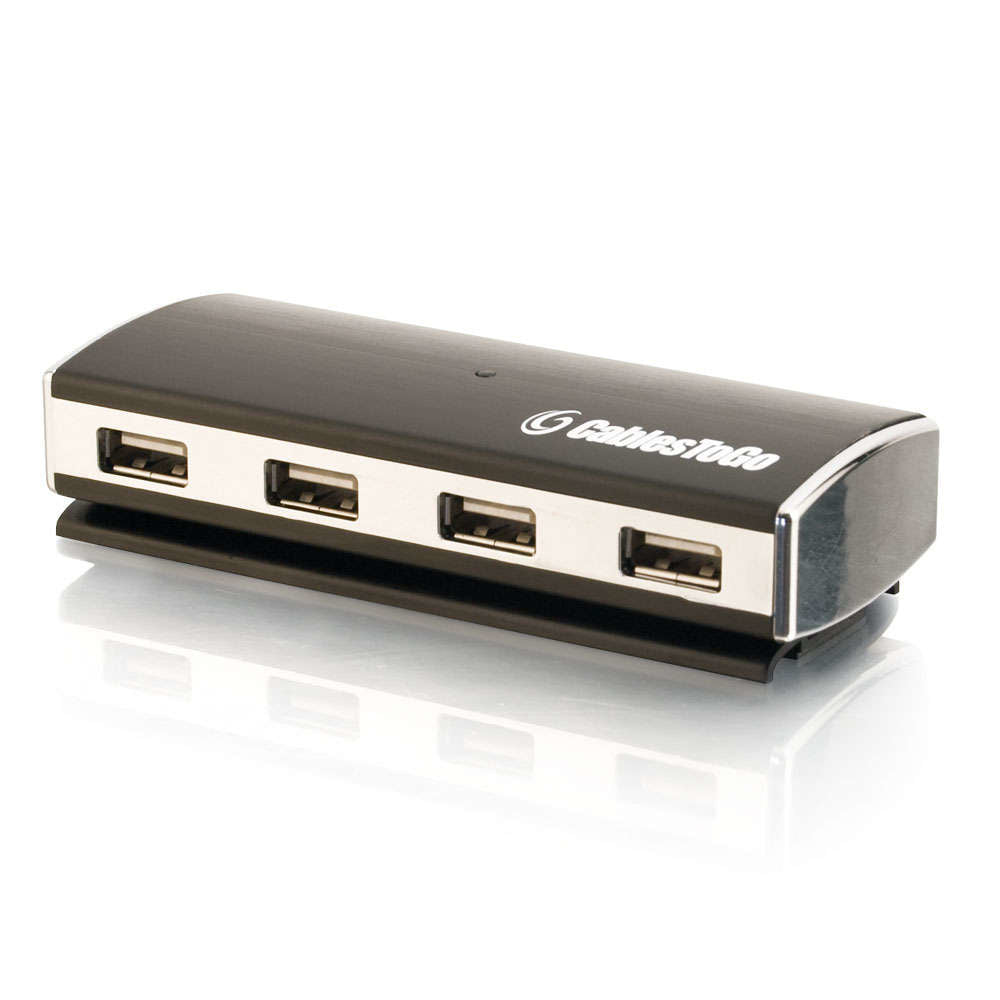 4-Port USB 2.0 Aluminium Hub