Sku:

A6638632

Vendor: Griffin
Griffin Survivor Ruggedized Case for Latitude 10
Tax included.
Protect Your Investment

Survivor delivers durability in all kinds of conditions. Survivor is Griffin's most protective case which protects your tablet under the toughest working conditions. Survivor features super-protective polycarbonate both in the front and back, and has tough, resilient silicone over that. The body of tablet will have minimal impact, even in the toughest conditions. The screen will also be well protected with the rigid, touch-through screen protector. Sealable ports keep out the elements, but not your fingers.

Survivor protects your tablet all the time, without getting in your way. It's protection that's always on the job; you don't even have to think about it.

Subjected to the Toughest Tests


Survivor was tested by an independent testing lab. They designed tests applying standards set by the U.S. Department of Defense (MIL-STD-810G), and tested Survivor for Shock/Drop; Vibration; Dust and Sand; and Wind and Rain. Details are as follows:

They gave its Polycarbonate and silicone materials, and savvy engineering, tougher tests than you will likely ever subject it to. It performed spectacularly.

Will your Dell Latitude 10 ever have to endure the conditions in these tests? Probably not. But if Survivor performs this well in these tests, imagine how well it will protect your tablet.

An independent testing agency repeatedly dropped a Survivor-clad Dell Latitude 10 to a concrete floor from a height of six feet (that's higher than you will probably ever drop it from while standing).

The testing agency subjected Survivor and Dell Latitude 10 to 18 hours of bone-shaking vibration, from 20 to 2000 cycles per second. (Imagine leaving your Dell Latitude on the floor of your car all day while you negotiate under-construction roads at top speed.)

The testing agency put a Dell Latitude 10 through a driving sandstorm for three hours, with windblown sand and dust up to 59 feet per second (that's a little over 40 miles per hour). If you ever want to watch an outstanding video in a sandstorm, Survivor's got your Dell Latitude covered.

The agency's tests performed the laboratory equivalent of leaving our Dell Latitude 10 – in its Survivor case – out in a Tennessee rainstorm for an hour, simulating, in that hour, a downpour of 7.8 inches.
View full details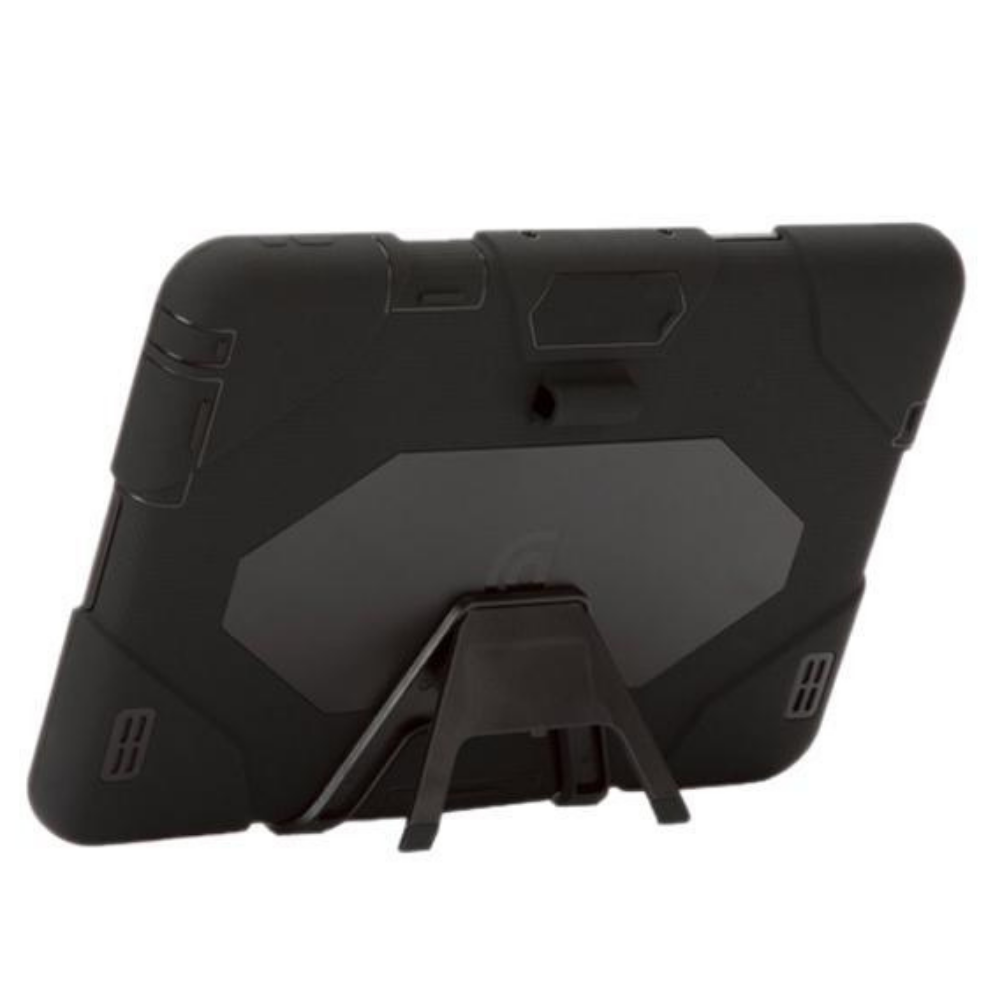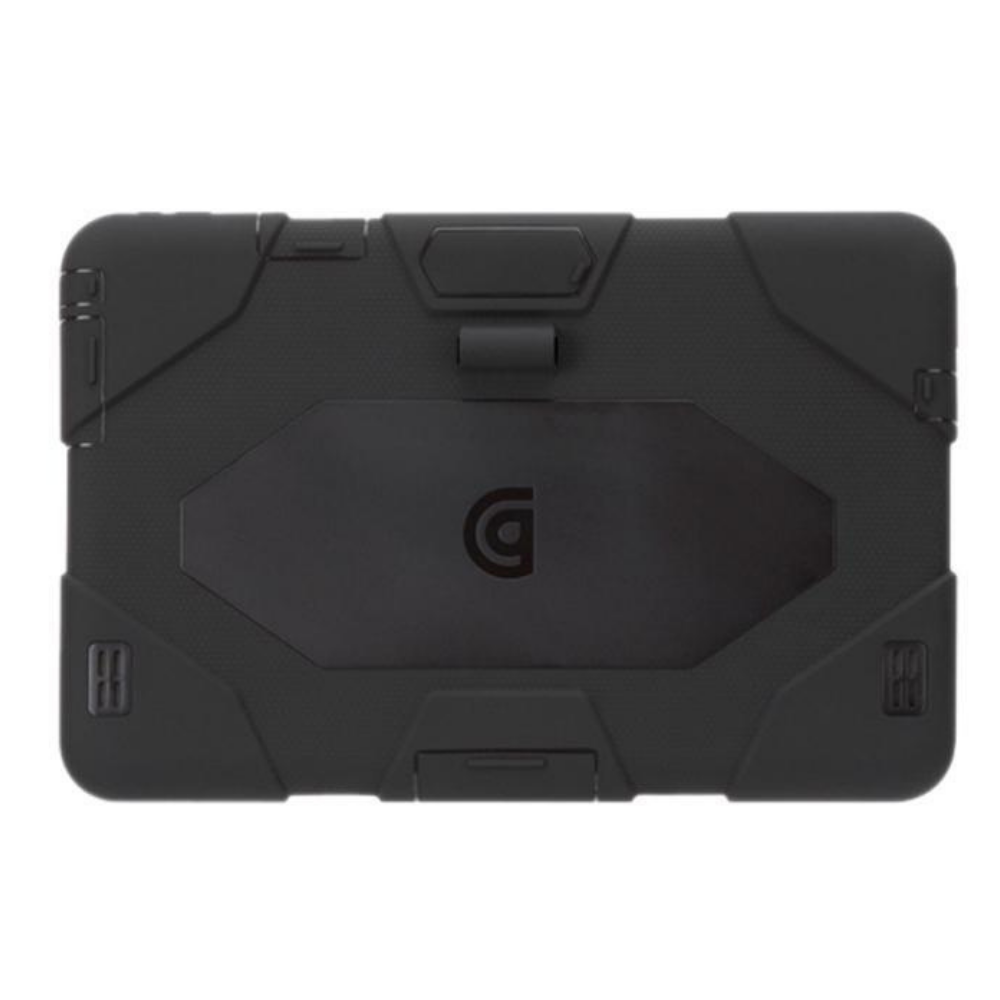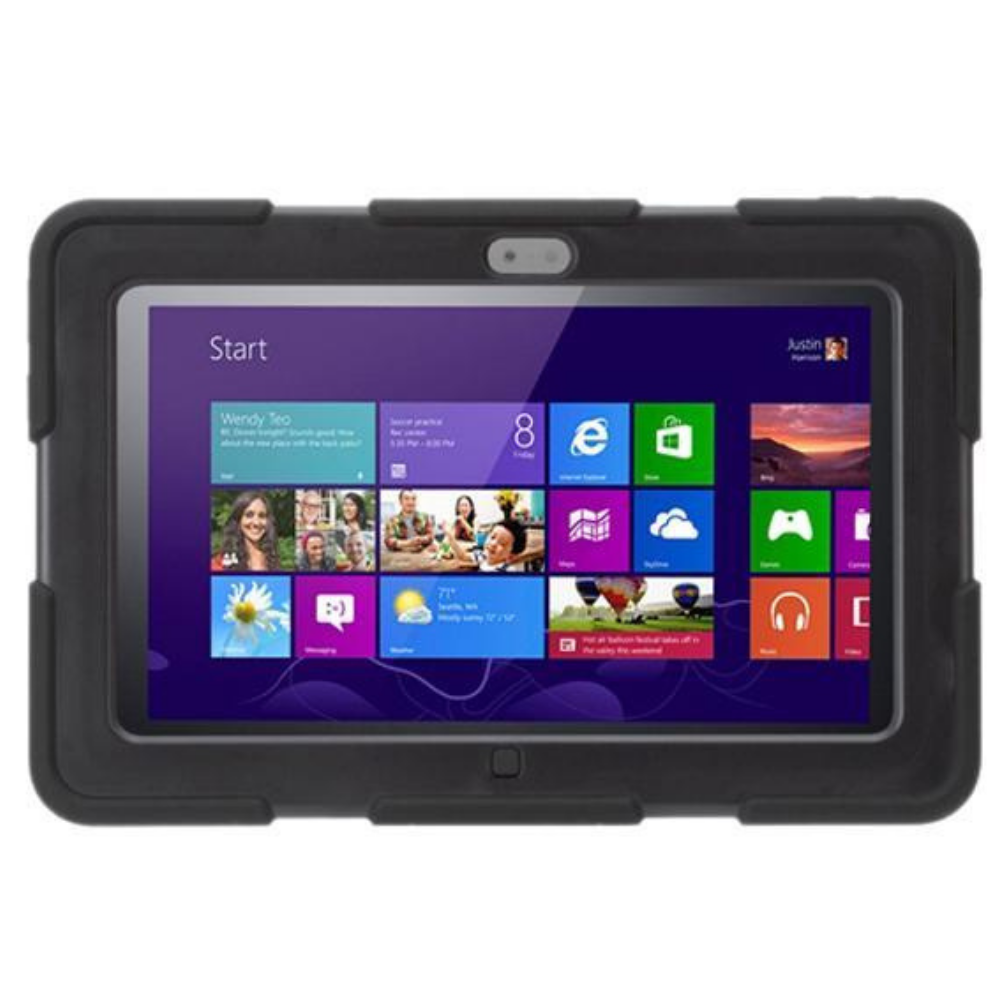 Griffin Survivor Ruggedized Case for Latitude 10