Sku:

40A20090SA

Vendor: TechExpress SA
ThinkPad Ultra Dock - 90W
Tax included.
The dock is equipped with:


3x USB 3.0 ports for connecting hard drives and other external storage

 Supports 10/1000 Gigabit Ethernet connection

Features 1 x Stereo/Mic Combo Audio Port for headphone/speaker/microphone connection.

--

Making mincemeat out of your workload, the completely re-designed ThinkPad Ultra Dock comes with an included ThinkPad 90W AC Adapter and grows your capability without growing in size. The ultimate 90W docking solution, the ThinkPad Ultra Dock includes a wide range of video outputs, including HDMI 1.4 and support for multiple external monitors, so you can multi-task like never before. It comes with 3x USB 2.0 ports, one of which supports always-on USB charging for mobile devices. Therefore, you can charge your tablet or mobile using the dock without your ThinkPad being present. Some of the video ports do have exclusive use and are also dependent on the docked ThinkPad configuration. The dock comes with a 90W AC adapter which powers both docking station and ThinkPad. The dock is driver-free but still delivers crystal-clear video quality thanks to Lenovo technology.
View full details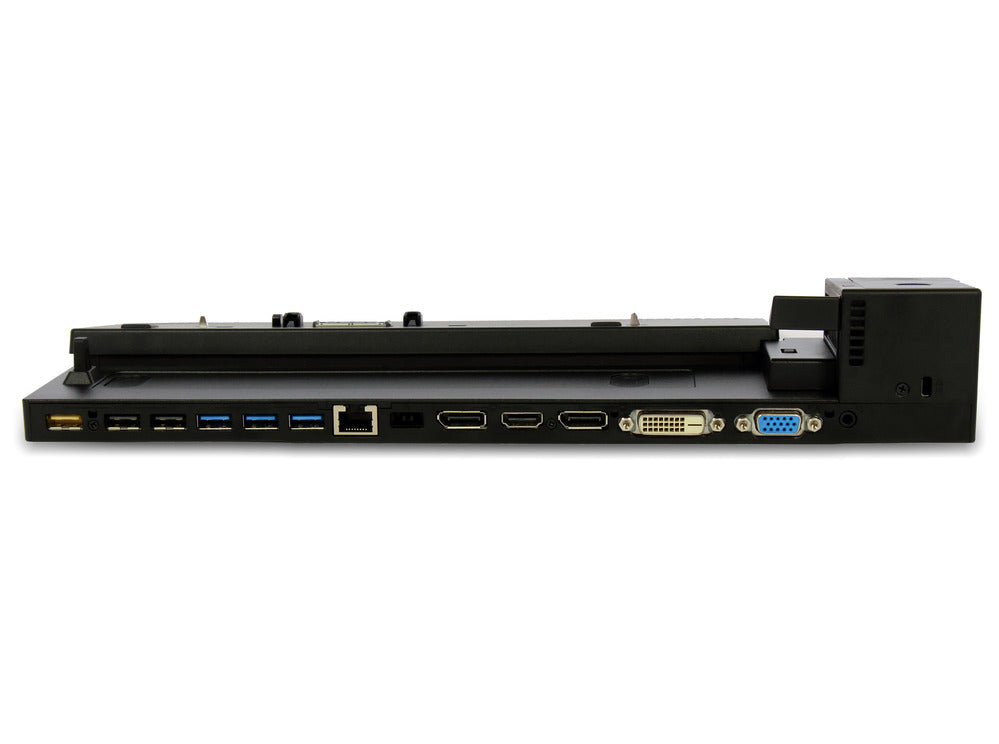 ThinkPad Ultra Dock - 90W